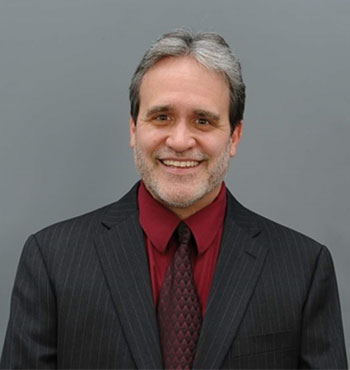 I'm Kevin Carpenter, the President of Arisen Technology Corporation. After leading in Intervarsity Christian Fellowship together in college, three college friends (Brian Cooksey, Jeremy White, and I) founded Arisen with the goal to use technology to help as many people as possible. Over the past 21 years, we helped create the Ohio Home Energy Assistance Program web application that has helped over 2.5 million people and processed over $1 billion of benefits for lower income families. We created a data warehouse for the Ohio Housing Finance Agency to help homeless people in Ohio. We have created inspirational software for Christian organization like Promise Keepers and Christian Financial Concepts, custom software solutions for churches, and educational games for kids. Now, as a Premier Partner for Rock RMS, we are excited to help churches become more organized, efficient, fruitful and loving. We whole-heartedly support the Rock and have over 15 years of experience in the technologies used to build the Rock. If there is anything you need, please call me directly at 888-777-8600 x100. I would love to meet you and see if we can help in any way. Thank you.
Real Life Examples
Xenos Christian Fellowship had created their own custom church management system over the past 25 years but were looking to upgrade to newer technology.

Unfortunately, off-the-shelf church management systems were never flexible enough to allow Xenos to upgrade without sacrificing features and processes in their current system. So no upgrade happened – year after year, Xenos kept adding enhancements but were stuck with older technology.

Then Rock RMS showed up on the scene. Rock's highly customizable data and extensible architecture allowed Xenos to finally pursue an upgrade.

Xenos partnered with Arisen to get the job done. Arisen developed the custom import process to create new defined types, entity hierarchies, and custom attributes in Rock RMS, to extract data from the old system, and to merge it into the Rock RMS system.

Xenos could run the import process as often as they wanted and could easily wipe imported data without impacting the custom pages, Lava, and workflows they were developing. This made testing new features easier and less risky.
Xenos Christian Fellowship has hundreds of high school, college, and adult home churches. They are the core foundation for the whole church. As these home churches grow and plant, Xenos tracks the plant history. Sometimes the planting of a new home church group comes from multiple other home churches.

To easily track the many-to-many home church relationships graph, Arisen created a custom Rock RMS plugin to allow Xenos personnel to add new group relationship types (e.g. Planted, Planted From, etc.) and then create relationships between any set of groups.

The plugin has a feel similar to the Known Relationships between people already built into Rock. As the need for new types of connections between various groups arises, Xenos can easily add new group relationship types and new group relationships without any programming – meeting needs that haven't even been thought of yet.
Xenos Christian Fellowship tracks attendance numbers along multiple dimensions for all of their hundreds of junior high, high school, college, and adult home churches.

The dimensions include the number of first time visitors, number of returning new people, number of original group members, number of members who transferred from another Xenos group, and number of out of town guests.

Xenos needed an easy way for home churches to enter the numbers on a weekly basis. Arisen created a custom Rock RMS plugin to make this super simple.

Selected home church members are emailed a reminder using a customized version of the built-in Attendance Reminder job. They can automatically log in from their phones and enter the attendance numbers quickly and easily. It couldn't be easier.